Over 45 years of experience in fashion care
Expert for textile cleaning
Richard and Renate Zischka opened the House of fashion care in 1962 in the Gartenstraße in Simmern, with only one employee for the start.
Under Richard Zischka business grew steadily: New stores and the extension of services to include industrial cleaning of work and professional clothes led to an ongoing expansion of the company.
The textile cleaning business grew so rapidly that it had to move to a new hall "An der Bleiche". This plant has been renovated and expanded many times since.
In 1982 Raimund Zischka, the oldest son of the founder of the company, joined the business.
In 1986 he passed the examination for the master's certificate as textile cleaner.
In 1989 a new administrative building was constructed right beside the plant with modern social rooms for the employees.
In 1992 a change of generations took place in the House of fashion care: Raimund Zischka took over the textile cleaning company.
Expert for textile damages
Since 1997 he is qualified as a sworn expert for textile damages. In the same year the company location was again extended. The courtyard, which had been used as a parking lot until then, has been completely roofed and now serves the purposes of stocking and loading.
A further expansion of the production area was necessary in 2005.
Nowadays about 55 employes work in the House of fashion care.
An der Bleiche 2
55469 Simmern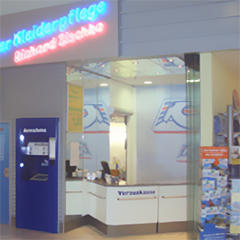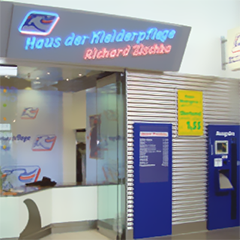 Adress & Contact
An der Bleiche 2
55469 Simmern
Our branches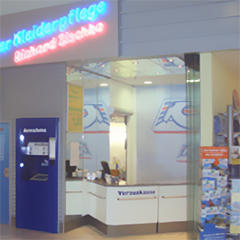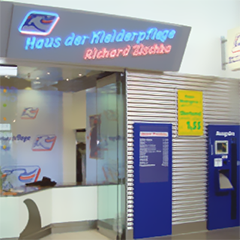 WE ARE AT YOUR SERVICE
Do you have any questions or suggestions? Feel free to contact us by mail or via the contact form.