Your specialist for textile care
Professional textile care for private customers
Current offers only valid in the store Simmern, Grünstadt and Oggersheim
Shirts
washed, ironed (without fold)
Your specialist for textile care
Professional textile care for private customers
Current offers only valid in the store Simmern, Grünstadt and Oggersheim
Shirts
washed, ironed (without fold)
GENTLE TEXTILE CLEANING AND CARE
GENTLE TEXTILE CLEANING AND CARE
Professional textile care
Those who want to enjoy their clothing items for a long period of time, should pay close attention to the proper care of their clothes, and therefore rely on professionals when it comes to cleaning them. There is a misconception that only non washable clothing that should be dry cleaned.
Just because the label says that you can wash a piece, does not necessarily mean that you should turn to your domestic washer to take care of them.
The textile manufacturers oftentimes explain on their label that hand wash is required. The handwash of pants, jackets, blouses or dresses is often associated with many inconveniences and with a very great deal of time. Therefore, care-intensive clothing often ends up in the domestic washing machine. Unfortunately, this ultimately lead to the clothing losing its original shape, or what is even worse, irreparable damage.

Blouses
Blouses
We clean linen blouses just as effectively and reliably as embroidered blouses, silk blouses or multicolored blouses.
Suits
Suits
Trouble with sweat or sauce stains on the suit? The type of stainage in suit cleaning does not matter to us. The end result is always the same: quality cleaning at the highest level.
Jackets
Jackets
After cleaning a jacket, it will shine in a new light again. Moreover, it impresses with the scent of freshness and cleanliness.
Blazers
Blazers
We clean blazers both smoothly and very effectively. Any kinds of blazers are in the best hands with us.

Casual
Casual
Whether grass stains, blood stains or oil – no matter what challenging stand afore us, we can get out the stains, and what remains at the end is impeccable purity.
Dresses
Dresses
Even very deeply seated stains are no problem for us. Even after a night of celebration and dance, we transform even elaborate dresses of different materials back into a sparkly bridal delight.
Shirts
Shirts
An end to the weekly office shirts washing nightmare is in sight! We'd love to offer impeccable cleaning and wrinkle-free ironing services.

Coats
Coats
Coats require particularly gentle care and cleaning. Well, at Zischka, we know exactly what we do and how to achieve the best cleaning results!
An der Bleiche 2
55469 Simmern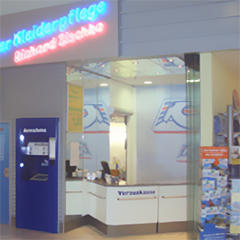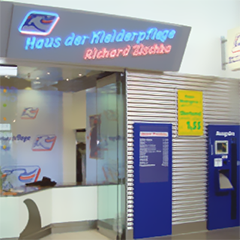 Adress & Contact
An der Bleiche 2
55469 Simmern
Our branches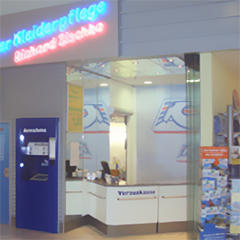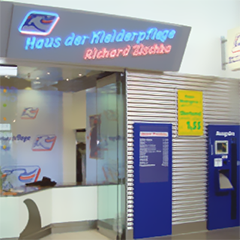 WE ARE AT YOUR SERVICE
Do you have any questions or suggestions? Feel free to contact us by mail or via the contact form.